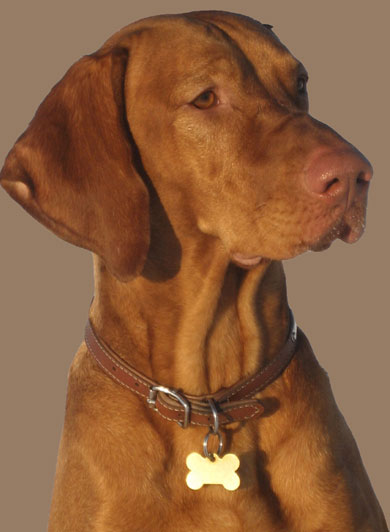 Teretulemast, kallis kodulehe külaline,

Minu nimi on Marika Kuusman ja ma elan väikese Eesti pealinnas Tallinnas.
Koerad on kuulunud minu ellu 8-ndast eluaastast alates. Kennelnimi Sign of Constancy sai registreeritud 1995. aastal, seni on selle nime all sündinud iiri punase setteri ja brüsseli grifooni kutsikad.
See koduleht on pühendatud ungari lühikarvalisele linnukoerale Quickstep of Skyrocket "Kasparile". Kaspar sai võetud paarisomandisse gordoni- ja inglise setterite kasvataja Annika Kuklasega, kellega koos ma ta Ungarist 2006. aasta jõuluks koju tõin.
Kuna jahikoera tõud on mulle juba lapsest saadik äärmiselt sümpaatsed olnud ning ungari linnukoerad on mulle kogu aeg väga meeldinud, siis nõustusin pikemalt mõtlemata Annika ettepanekuga kahepeale "ungarlane" võtta. Seda otsust ei ole ma pidanud kahetsema ega Kasparis pettuma. Ta on suurepärase välimikuga, kuulekas ja tähelepanuväärse õppimisvõimega, armastav ja hella hingega kaaslane.
Tänu kodulehele on teil võimalus Kaspari tegemistega ja saavutustega kursis olla.
***
Welcome to this homepage, dear guest,

My name is Marika Kuusman and I live in Tallinn, the capital of the small country Estonia.
Dogs have been part of my life since the age of 8 years already. The kennel name Sign of Constancy was registered in 1995, up to now Irish Red Setter and Griffon Bruxellois puppies have been born under this name.
This homepage is dedicated to Hungarian Vizsla dog Quickstep of Skyrocket "Kaspar". Kaspar is owned in co-ownership with Gordon- and English setter breeder Annika Kuklase, with whom at Christmas-time 2006 we brought Kaspar here.
As I have fancied gundogs from childhood already and the Hungarian Vizslas have been my favourites, I agreed with the proposal of Annika without thinking long that we will take "the Hungarian" to co-ownership. Neither I have regretted this decision, nor disappointed in Kaspar. He is with super outlook, obedient with significant will to learn, loving pal with tender soul.
Thanks to this homepage you have the opportunity to stay along with Kaspar's achievements and doings.